Pre-Law LEAP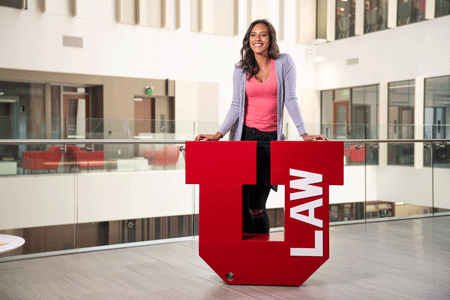 YEAR 1
Read the memoirs of attorneys, judges and those involved in important legal cases and discuss the role of law in society and study legal decisions and their impact on society.
You will receive two HF Gen Ed credits.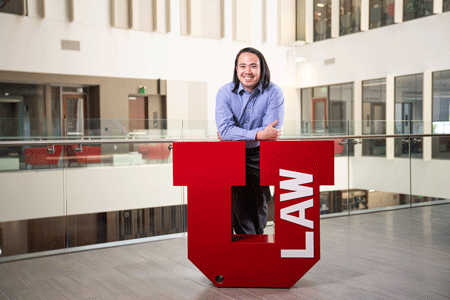 YEAR 2
Observe actual cases in court and hear from judges and attorneys with various legal specialties. Take a logic course to help you prepare for logic questions on the LSAT.
Logic course fulfills the QB graduation requirement.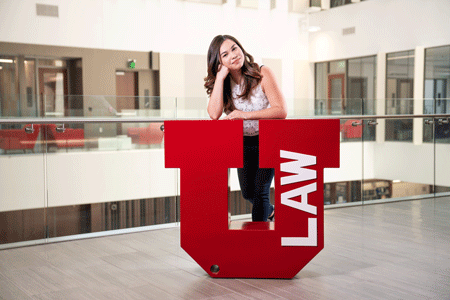 YEAR 3
Work with local legal service groups and take a research-and-writing class that will help you present yourself to law school selection committees.
You will receive Community Engagement Learning & advanced writing credit.
Pre-Law LEAP is a great way to start your college career and make you a more competitive applicant for the legal profession.
As a participant in Pre-Law LEAP, you will take courses with students who share similar career and educational goals and diverse backgrounds. You will be able to develop a close relationship with your professor and a peer advisor, who will help you take advantage of the activities and programs the U offers.
Fall Semester
Law and Communities – LEAP 1110-001 (DV,HF)
Spring Semester
The Role of Law in Society – LEAP 1150-001 (HF)
Fall Semester
Legal Professions – LEAP 2700-001
Spring Semester
Reasoning & Rational Decision - LEAP 1250 / PHIL 1250 (QB)
Fall Semester
Pre-Law Service Learning – LEAP 3700-001 (CEL)
Spring Semester
Pre-Law Professional Writing – LEAP 3701-001 (CW)
Pre-Law LEAP
| | | | | |
| --- | --- | --- | --- | --- |
| Class # | Subject | Catalog # | Section # | Day/Time |
| 18160 | LEAP | 1110 | 001 | MoWe / 11:50AM-1:10PM |
| 16024 | LEAP | 1110 | 002 | MoWe / 1:25PM-2:45PM |