Student Success Stories
Humans of the U: Nathaniel Cordova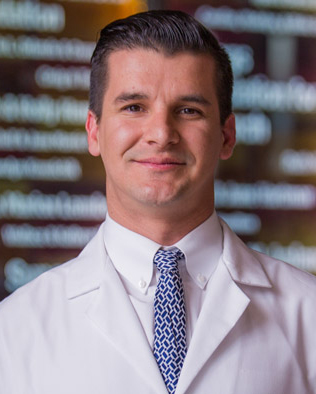 "My dad's a pharmacist, and my mom's a nurse, so health care is what I was born into. When I was little, my dad would bring me into the pharmacy while he was working and I loved it. I thought it was the coolest thing in the world. Ever since I can remember, I wanted to become a pharmacist. All these years later, my dad is going to do the hooding ceremony for me at graduation. That's going to be a very special moment.
I applied to the U after high school because it was a top 10 pharmacy school in the nation at the time and I thought it would increase my chances to get in if I went there for my undergrad. I became involved in Health Sciences LEAP, a program for underrepresented students in health sciences. That was huge for me. That's how I met Dr. Mario Alburges for what was supposed to be one semester of research, but I ended up working with him in the lab for over three years. Initially, I had no idea what I was doing, but I was there early, I stayed late, and I think he recognized and appreciated that. He took the time to mentor me, not just in what we were doing in the lab, but in my professional development and in life. He's been there since I was an undergrad and throughout pharmacy school. It's special for me that he can see that the investment he made in me paid off. Read More...
---
Finding Refuge in Education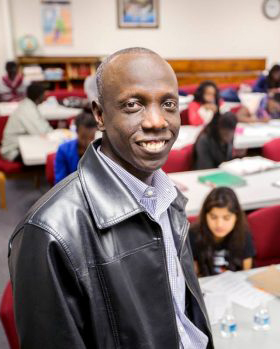 On a balmy morning in late May, fifteen newly-graduated high schoolers and their families filed into the Art Works for Kids Auditorium on the University of Utah campus, greeting one another with excited chatter. The parents beamed with pride — many of their sons and daughters were the first in the family to attend college. Tino Nyawelo, assistant professor in the Department of Physics & Astronomy, cleared his throat in a futile attempt for the group's attention. Failing to get it, he smiled at the crowd, thinking of his own journey to the university against overwhelming odds. He cleared his throat again, and this time won over the room.
Nyawelo was addressing the 2017 cohort of the Refugees Exploring the Foundations of Undergraduate Education In Science (REFUGES) Bridge Program. Based in the Center for Science and Math Education at the U, the program aims to encourage underrepresented students to pursue science, technology, engineering, and math (STEM) education at the university level. The seven-week program gives freshmen the opportunity to live on campus with free meals, housing, tuition and to earn credits toward their degree. Read More...
---
Logan Draper - 2016-2017 Engineering LEAP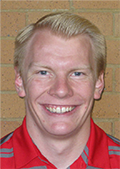 It is interesting to reflect back on the series of events that led to where you are today, I recently took some time to reflect and as I did so I can say with confidence that I am where I am today because of my accidental and deliberate association with the LEAP program. As a Freshman college student I was lost and confused and unsure how to navigate my college experience and what I wanted to do. Almost by accident I ended up in Engineering LEAP with Dr. Seetha Veeraghanta. Initially I was annoyed and confused by the format of the class and the material that didn't seem relevant to my goals of becoming a Physicist. She saw my potential before I did. She mentored me and encouraged me to be myself. This led me to being involved in organizing study groups within my calculus class and discovering that I have a Love for Teaching, one of my Mathematics Professors took notice and encouraged me to apply to be a mathematics Learning Assistant. My LEAP peer advisor also encouraged me to apply to be a LEAP Peer Advisor.
I was fortunate enough to be afforded the opportunity to participate in both programs. In those programs I was able to learn more about the career in education that I want. LEAP has given me the tools and skills I need as I go forward. Recently I have been afforded the opportunity to further my physics career by participation in a Physics Research Lab as well as representing the College of Science as an Ambassador. LEAP has given me direction and opportunities for leadership and participation in the education process.
---
Kinkade Darling - 2016-2017 Arts LEAP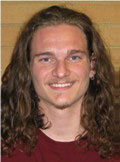 A success for me is that from being a peer advisor I learned that I am a person who likes to teach. Since being an advisor I have spent much time helping my peers in the business school through course work using the skills I learned as a peer advisor to help them succeed. I have even been accepted into another position as Teachers Assistant in the David Eccles School of Business as well. I know that I will be using the same skills I learned in LEAP this fall in my new position. The leap program allowed me to see a part of me that I had never known. I don't know where I would be without the influence of the LEAP program, I am so happy I was able to be a part of it.
---
Christian Camarillo - 2016-2017 Pre-Law LEAP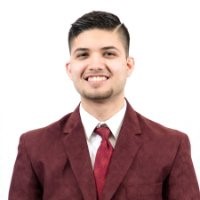 My involvement with Pre-Law LEAP provided me with many invaluable opportunities to meet professionals, learn about the legal field, and become a leader as a peer advisor. However, one of the most rewarding and successful experiences was being able to leverage my involvement with the pro-bono initiative (that was organized by the third year pre-law LEAP course) as well as being Dr. Engar's peer advisor to secure a job at the law school as the clinical program assistant.
In terms of success within the classroom, most students entered the class with a reluctant attitude in terms of communication. I saw my job as a peer advisor to get them comfortable with the course and with speaking to Dr. Engar. As time went on, I saw a noticeable shift of students engaging more in class discussion and being willing to text me about their concerns. Making students comfortable in the course benefits them in other courses as well because they are more willing to reach out for help and speak with their respective professor.
---
Victoria Sorrentino - 2015-2016 Engineering LEAP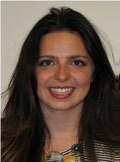 I am currently living in San Diego, California working for TRC Solutions. I got this job in April of last year before graduation and they moved me out here to work with their San Diego team. I am a Transmission Line Engineer, where I design the high voltage, intercity power lines. It has been an amazing job and a surprise career move. I didn't picture this when I got into structural engineering, but it has proven to be an amazing career path doing something I am very interested in and enjoy. I just finished leading my first foundation design where I designed roughly 20 foundations for a 20 mile transmission line in Texas. It went extremely well and I am very proud of the work I did! I am learning so much every single day and am loving every minute of it.
---
Danielle Beatty - 2015-2016 Engineering LEAP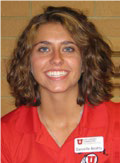 I am going into my second semester as a TA in the Fall and will be TAing an MSE intro class and the lab that accompanies it. Last summer/year I earned the Ecology and Legacy Minor through the Honors College and I will be participating in an REU internship program for MSE at MIT this summer. I will also be completing the combined BS/MS degree in MSE over the next two years.
---
Sierra Jensen - 2014-2015 Engineering LEAP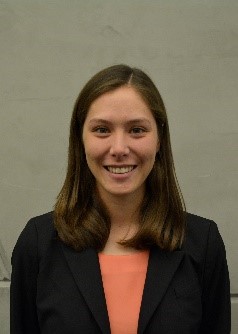 I just graduated in the top 10% off Civil Engineering. Next I'm going to grad school for environmental water resource engineering at UT Austin in August. I'm very excited! The leap program was an awesome class, and I'm very glad I was able to be a part of that community. Thanks!
Thank you LEAP!
---
Samantha Kaye Mold Marble - 2014-2015 Living and Learning LEAP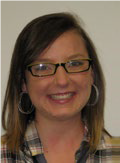 I graduated last December (2017) with a Bachelor's Degree in Psychology and a Bachelor's Degree in Sociology with a Criminology Certificate.
I have always had my heart set on working in Federal Law Enforcement, and after multiple internships and a great 3 1/2 years at the U, that dream is now my reality. I now have a full time position in Honolulu, Hawaii with the Department of Justice.
Being a LEAP student and then a LEAP Peer Advisor really helped me develop a strong support system throughout college. I still keep in contact with some of the professors, Peer Advisors and the students I worked with and I just LOVE seeing everyone achieve their goals.
Thank you LEAP!
---
Madison Migacz - 2013-2014 Education LEAP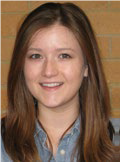 I just graduated with my Masters of Speech-Language Pathology from the U on May 3rd. I'm currently finishing up an externship and applying for a job in North Carolina. I definitely think my experience as a LEAP student and peer advisor helped set me on my path and I met one of my best friends, Erica Fasoli, during my time with LEAP. Miss you and the LEAP family!
---
Stephanie Tello Bull - 2012-2013 Health Science LEAP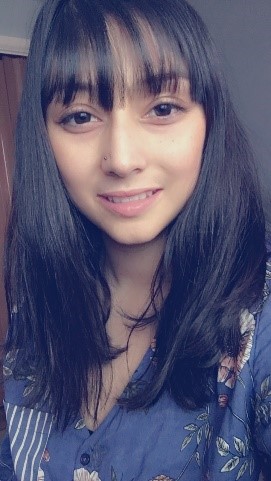 Hi, my name is Stephanie Bull. Like many of you, I joined LEAP program as an opportunity to learn and advance in my education. I particularly chose Health Science LEAP because my interests were on health and medicine. It is with great joy, to say the least that the LEAP Program and its wonderful faculty helped me get to where I am today. The LEAP Program offered me several opportunities as undergraduate student. Such as summer advisor, scholarships, peer advisor, shadowing experience, etc. The list can go on and on, trust me. These opportunities along with the wonderful guidance and support from the LEAP faculty helped me get closer to fulfilling my life long dream. In 2015, I graduated in Medical Laboratory Science, completed the four year Health Science LEAP Program, became certified as a Medical Technologist, and I'm now starting PA school next week! I owe it to the LEAP Program for assisting me in these accomplishments and I couldn't be more grateful! Those of you who are in the LEAP program...good for you! You are doing the right thing. Always remember that the faculty in the LEAP Program care about your successes just as much as you do. Trust the process and everything will turn out fine!
---
Maziar Nourian - 2010-2011 College of Health LEAP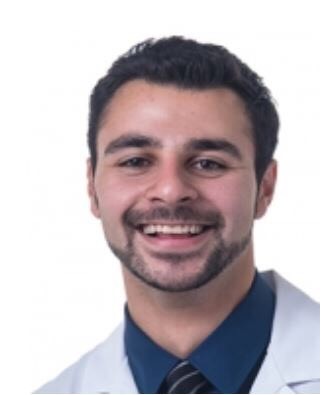 Since my time as a LEAP student and a LEAP Peer Advisor, I graduated with a BS in Health Science & Policy and minors in Psychology and Chemistry. I then completed my graduate certificate in Global Health and traveled to China and Peru to conduct public health research before starting medical School in the Fall of 2015. I am currently in my 3rd year of medical school at the University Of Utah School Of Medicine and published over 40 peer reviewed manuscripts, filed 2 provisional patents on medical devices, and presented at many national conferences. I am currently involved with a national effort to bring surgery & anesthesia to the forefront of global health starting with the medical student in hopes of becoming an academic physician with the intention of serving those in low and middle income countries.
---
Jetta Harris Hansen - 2010-2011 Business LEAP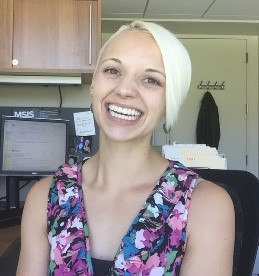 Here's what I've been up to since my time as a LEAP Student and LEAP peer advisor –
I started working at the David Eccles School of Business in May 2013.
I completed my bachelor's degree in strategic communication in Fall 2013.
After graduating, I was brought on full-time at the Eccles School and have been there ever since! I've had a few different roles, but I currently work as a senior marketing specialist, where I manage the marketing for our non-MBA graduate degrees.
I'm currently applying for the Master of Science in Business Analytics program at the Eccles School – hoping to start Fall 2018!
After I graduated, I unfortunately lost touch with my LEAP professor, Jennifer Brown. However, we have recently reconnected, and I am so happy to have her back in my life. (So funny – at one point, I didn't have any way to contact her, and last fall I found she was actually teaching a class in the same building my office is in! I couldn't have asked for a better way to reconnect!)
LEAP helped shape my undergraduate career in a number of ways – and still has an impact on me today
---
Colette Ankenman - 2011-2012 Service LEAP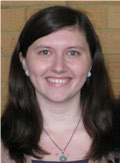 Participating in LEAP as a student, peer advisor, community partner and friend was one of the best decisions I made in my undergraduate career. It was in my International LEAP class with Dr.O that I more fully realized my love for, and the career I could have in, the service-learning field.
Before LEAP I had been involved in service-learning as a high school student and had taught 5th grade students in the San Francisco Bay Area how to knit hats for my nonprofit Baragwanath Blessings Inc., but I had not consider starting a similar project in Salt Lake until Dr.O brought it up. After connecting over our love for service-learning and South Africa, Dr.O suggested that I start a similar project in Salt Lake City. I was open to the idea but having just moved to Utah I did not have any connections. Dr.O set up a meeting with a local elementary school principal at a school where we knitted with students for three years. Both current LEAP students and peer advisors would go to the school weekly to teach students how to knit. We also started similar projects at two other elementary schools in the Salt Lake Valley and at the Sunnyvale Neighborhood Center. Over the years, hundreds of hats were made and countless infants and their families were amazed that young children made these hats by hand for them. The outcome of the project went beyond the hats, as well. The relationships built and the hope created were immeasurable. Many of the students both from LEAP and the elementary schools shared goals and ideas they had to continue to make a difference.
This project helped me see the impact of service-learning and has shaped my education and career path. As an undergraduate student, I developed a service-learning curriculum about Guatemala for my Bennion Center Scholars Integrated Service Project. I am currently finishing my Master's Degree in Child Development where my thesis and research is centered around service-learning and I will be beginning an Ed.D. Program with a focus on K-12 service-learning. I hope I can help develop many more programs like I did with LEAP.
---
Justin Clifford - 2009-2010 College of Health LEAP

I was a student in the College of Health LEAP seminars my freshman year at the University of Utah. In the following years I was a Peer Advisor in the College of Health and Senior Peer Advisor in the College of Education. After graduating with my BS in Exercise and Sport Science from the U, I completed my Doctor of Physical Therapy at Rocky Mountain University of Health Professions and began my career as a Physical Therapist. My experiences in LEAP gave me the means to navigate both undergrad and graduate programs with confidence, making full use of the resources available to me. It exposed me early on to research review and methodology (augmented by my work as an Undergraduate Research Scholar under my LEAP professor, Dr. Jeff Webb) which allowed me to dive into the clinical literature with relative ease as a DPT student. The experience LEAP provided in humanities and ethics prepared me to work with underserved and rural populations early in my PT career, an irreplaceable personal and professional experience. I now work as a civilian Physical Therapist for the US Air Force, specializing in orthopedics and developing occupational and sports performance programs. My wife Kate and I live in Washington with our two strong, brilliant daughters.
---
Jake Zimmerli - 2008-2009 Service LEAP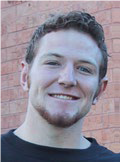 As a LEAP Student my freshman year in college and as a peer advisor in both successive years I cannot say enough about the LEAP Program and how it has benefited me. Over the three years I spent with the LEAP program I have been able to watch myself grow as not only a student, but as a person. LEAP taught me that it was OK to create bonds with your classmates and that school can be enjoyable. Most importantly, however, it taught me that you could also get to know your professor on a personal level.
As a freshman I created bonds with both the students in my class and my professor Dr. Ownby. This was a class where students came early and stayed late. This was a group who supported each other both in the classroom and outside, and cared more about the collective group as a community, than for themselves individually. This was family: This was LEAP.
I returned to LEAP my sophomore and junior years as a Peer Advisor for Dr. Ownby's class with a conscious effort to create the same environment within the class. Although it was my job to be my students' advisor, I learned more from them than I ever had imagined possible. I learned that you have to be willing to make mistakes, and take ownership for those mistakes. I learned that all students need encouragement, and all students appreciate a little recognition. I learned that my attitude as an individual would reflect in the attitude of my students. I learned that optimism and enthusiasm is catching, and it is possible to have fun in everything you do. As a Peer Advisor, I learned. Although this short little summary of my experience in LEAP can give you an idea of the LEAP program, LEAP is an experience that must be felt, in order to be learned.
---
Alison Vance - 2007-2008 Resident Hall LEAP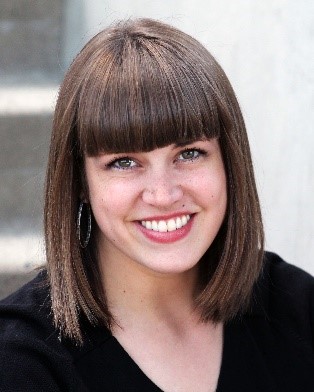 LEAP set the tone for my whole college experience. Dr. Harper particularly shaped my learning style and inspired me to stay organized and do my best work. I loved being her PA in my Sophomore year because she truly has the best in mind for her students. When I was Jeff's PA I felt like my role changed to a bit more of an administrative role but I still learned a good deal. My PA teams were full of inspiring fellow students who showed me how to work hard and really invest in college - you get out of it what you put into it! I was so happy to be part of such motivated groups of people. I look back very fondly on LEAP and I'm so thrilled that the program is still thriving!
After school I moved to Los Angeles, then Denver. After the relocations my acting and performing passion took the back burner. After two years in Denver I decided to finally get my chops back up and give acting another try. I auditioned for Mary Poppins at the Parker Arts and Culture Center, and got the role of Mrs. Banks. This took some incredible effort in preparing for the audition and the odds were against me, as I was the "new kid" to this theater company. I found joy in working toward the audition because I was rediscovering my passion for theater and realized how badly I wanted the production. After months of preparation my hard work paid off. Above and beyond just getting the role, I had a tremendous time performing for 6 weeks in a beautiful, 500-person theater that was sold out every night. I spoke with patrons after the performances and received great feedback from happy theater-goers. It was truly an experience in working for what you want and making it yours.
---
Cory Davies - 1999-2000 Service LEAP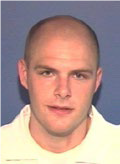 Being a Peer Advisor in the LEAP program was one of the most beneficial and defining experiences I have had as a student at the University of Utah. Not only did I gain invaluable assets during my time as a Peer Advisor, but this experience also served as a springboard that allowed me to become involved in numerous other campus and community activities.
During my time as a peer advisor I expansively augmented my education through increasing my network of friends, peers, and faculty/mentors, as well as through honing and developing my leadership skills. Constantly interacting with other peer advisors and LEAP faculty allowed me to create a web of contacts that I am still closely connected with today, and that more importantly has strengthened and supported me in innumerable ways. On top of this, the responsibilities that my professor gave me as a Peer Advisor induced me to cultivate and greatly improve my leadership abilities.
Through leading discussions in class, organizing study groups, coordinating a food drive for the LEAP program, and serving as an ambassador between students and faculty, I was able to more fully develop and mature as a student leader. As I was able to do this, the Peer Advisor program then enabled me to move on to other positions, including interning in the President of the University's office as well as interning for the Republican National Committee in Washington D.C.
I could not more strongly recommend this program and the opportunities that it provides. So, if you are lucky enough to be a Peer Advisor, I suggest you take full advantage of the position you are in and work closely with, and be willing to learn from, your professor, the students in your class, and the other peer advisors in order to make the most of this great opportunity.